Airbrush Spray Tan in Denver Tech Center, Greenwood Village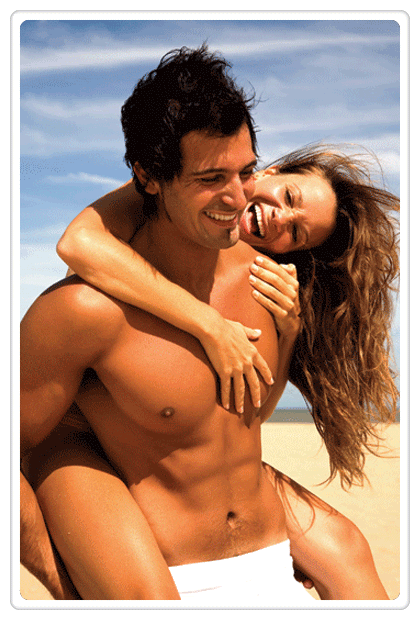 Why airbrush tan?
Here at Lavender we use SUNFX, the number one airbrush tanning formula that leaves you with a even, perfect colored tan.  No blotchiness, Airbrush tanning is the newest trend for maintaining a safe, yet glowing tan. Stay looking young and beautiful at the same time! Airbrush tanning provides a natural deep-tan unlike blotchy, orange self-tanners. Our professional trained technician hand sprays each client allowing for a more even tan unlike impersonal tanning machines. This is a great alternative to skin-aging methods such as direct sun exposure and tanning beds.  Spray tanning is recommended by the American Academy of Dermatologist, The Skin Cancer Foundation, and The American Medical Association.
How spray tanning works:
The active ingredient in spray tanning is Dihydroxyacetone (DHA) which is approved by the FDA.  DHA is a simple carbohydrate often derived from sugar beets and sugar cane.  It only penetrates the first (dead) layer of the skin and produces a tan after reacting with amino acids.
What you need to know:
* Tan will last 7-10 days.
* Appointments are 30 minutes.
* Shower, shave and exfoliate prior to your tan.
* Do not manicure, pedicure or use lotion within 3 hours prior to your spray.
* Wear loose clothes and sandals to leave in.
* Do not shower, get wet or perspire after your session for at least 4 hours.     We recommend 8 hours.
* Ladies may wear bathing suits, bra and panties or go nude.
* Gentlemen may wear boxers, shorts, or trunks.
* Use lotion twice per day after your first shower.
$35